Curious Who We Are?
Your comfort and safety is of utmost importance to us! So, we figured we would give you the opportunity to get to know our cleaning team just a little bit better… both the cleaning team members that you would see in your home or office, as well as the ones that operate behind the scenes here in our office. Rest assured that together, we work hard to make your experience one to remember!
Executive Team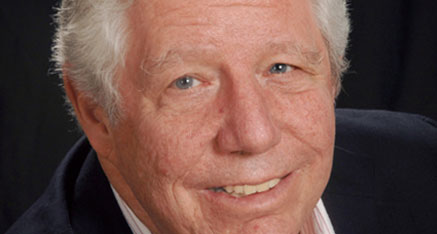 Bruce Vance – Town & Country Cleaning
A 25-year veteran of the cleaning industry, Bruce and his wife Sarah run a million dollar house cleaning company in Chapel Hill, North Carolina. His passion for excellence in cleaning and for protecting his customers and their possessions has led him to research the scientific and technical aspects of the cleaning profession. Today he is widely recognized by the industry as an expert in all aspects of residential cleaning.
Bruce is a Master Textile Cleaner and holds 16 industry certifications. Bruce is a graduate of Duke University with a degree in Mathematics. He and his wife Sarah live in Pittsboro, NC with a bossy cat and two dogs.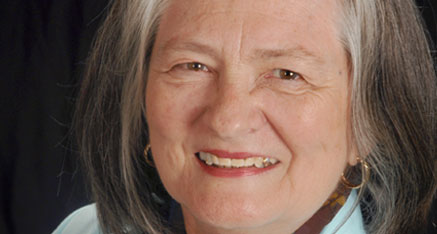 Sarah Vance – Town & Country Cleaning
Sarah Vance holds an Oberlin College degree in anthropology.  Her major was fascinating but held little career potential without a PhD.  After about 20 years in the academic environment (libraries, continuing education and computing centers) she and Bruce founded Town & Country Cleaning Services.  As she later told her Dad, "my degree may have little to do with the cleaning business, but my education has everything to do with my ability to help keep our business successful".  And so it has been since its founding in 1991.
Bruce and Sarah frequently and happily share their limited spare time with two far-flung daughters, their son-in-laws and three wonderful grandchildren.

Office Staff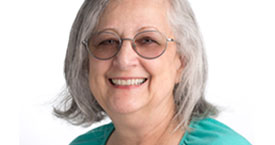 Louise T. – Office Manager
Ms. Independent! Enjoys watching movies; Doctor Zhivago is her all time favorite! She also enjoys cooking, reading her Bible along with her favorite nightly routine of playing with the cat of all cats, Chauncey. When not at work you can find her enjoying Washington D.C. or at the Gulf Coast beaches in Florida.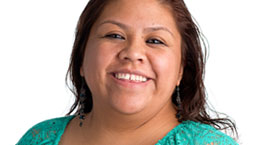 Cristina C. – Customer Service and Sales
Smiley and happy-go-lucky! She is loving mother of 4 and can often be found toting kids to the soccer field. When she is not at the field she can be found, cuddled up with her family, watching movies or TV. If she can sneak her husband out of the house, they like to listen to good music and dance.
Cleaning Team Leaders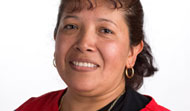 Maria M.
Is the proud mother of 3. When she is not at work she enjoys going on walks, listening to music, dancing and is an avid fan of soccer (both watching and playing). Of course, her favorite time of any day is when she is spending time with her family.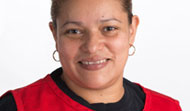 Sandra H.
She and her husband enjoy spending time with their 2 children. They can be found at the beach, watching movies or cheering for their favorite soccer team! They enjoy traveling as time prevails. For "me" time, Sandra enjoys shopping…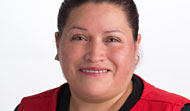 Juana E.
Like most, is proud to be a mom! She enjoys spending time with her husband and 2 children. When at home, she can be found, cooking, watching movies, reading or working out. Though traveling is high on the list of things she enjoys!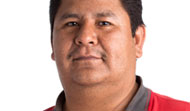 Erasmo P.
Erasmo is the happy father of four energetic children.  He enjoys going to the park for a picnic lunch or to a movie with them.  He plays "pick-up" basketball with the oldest and looks forward to more fun as the others grow and show their interests.  He also enjoys listening to music in rare moments of solitude.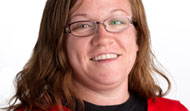 Misty R.
It takes a special mother to keep up with 4 boys & someone that's a bundle of energy! She and her other half can be found watching her guys at a variety of sporting events or just hanging with them watching games on TV; anything family oriented including camping and going to the beach. Swimming is her solitude as well as cooking for her family.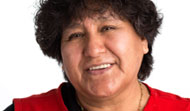 Silvia F.
There can never be a dull moment when you have 5 children and 15 grandchildren! Doesn't she look great?! Of course enjoying all of her family is how she likes to spend her time but she also enjoys going on walks with her husband and watching movies!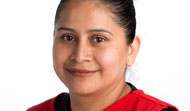 Maria A.
A proud mother of 2 who is always smiling! When not at work, she and her husband can be found walking the dogs or hanging with the kids; just enjoying the time they can all spend together!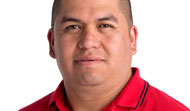 Jesus (Ivan) R.
Enjoys rehabbing houses and working on cars (our own Mr. Fix-it). This proud father of 4 enjoys spending time with his wife and children then when time prevails he likes to listen to music and dance.