About Town & Country Cleaning Services
Town & Country [Cleaning] Services was born out of a growing sense of desperation when Bruce (who had been managing his personal portfolio) suffered a sudden, sharp decline while day-trading on a day when the U.S. went into Kuwait. Emerging somewhat bowed by these circumstances and after years of his being self-employed, the not-too-long-married couple needed a new source of income requiring little capital investment. (Sarah had left her full-time employment at UNC roughly the year or so before). We tried, simultaneously, three separate avenues of income-producing projects – the one that "stuck" was cleaning. We have never, or at least seldom, looked back. The most important factor in our success is that we never both "quit" on the same day!
Beginning as a 2-member company Town & Country Services has grown to employ more than 30 employees, grossing just under the million-dollar level. For you non-business-owners, believe me when I say that does not make us even semi-millionaires.
From the beginning, it seemed that we were "uppity" cleaners, despite our newly-humble circumstances. The only car we owned at the time was a Mercedes Benz 500 SEL – it was paid for, so we cleaned from the ample trunk of that car! We had no clue how to advertize or get customers. A few friends of friends signed up right away (bless them forever—they kept us from starving) and we started attending realty open houses. The Goforth company had recently lost its founder, and a new realty company, The Home Team as well as others we found, needed people to help clean houses and mow lawns – count us IN. Trouble was, we had no idea how to price things. We tried everything, including interior painting until we discovered that at our snail's pace we would earn about $3 per hour! We grew quickly and soon discovered we needed help—back then you could still find honest laborers and we managed to thrive, at least for a while.
Sarah had been involved in "cleaning" since her Mom began assigning her 5 children individual household chores every Saturday morning. The apple-dairy farm in upstate New York (Castile, near Letchworth State Park) generated lots of dust and her siblings generated lots of work for themselves. So Town & Country's cleaning "system" began as an extension of "Mom's way" with a few professional nuggets tossed their way by distributors like Saffelle and the Vacuum Cleaner Hospital along with early mentors like Jeff Campbell and his "Speed Cleaning" book.
Perhaps both A) because we came from families that highly valued education and B) because of our years spent in the Triangle with its "highest density of PhD's per square mile" in the country, we wanted to elevate the perception of house cleaning. We also wanted to bring a greater sense of professionalism and training to our practice and to build respect for all of us "maids".
Two major factors came to bear on our thirst for more knowledge and training. First, we accidentally etched a lovely marble floor – to the tune of about $20,000 before the episode was resolved with major help from our insurance carrier. Secondly, we began getting odd requests to 'just wipe down a little mold' forming on some interior surfaces of homes for sale. This was around the time when in the interest of energy-efficiency, houses were being wrapped in insulation and plastic resulting in dramatically reduced ventilation and "porosity", trapping moisture in places it was neither intended to nor healthful to accumulate. We now understood something about liability, insurance terms such as "care, custody and control" and we knew we had to learn enough to protect ourselves from "cleaning" something the wrong way or even being the last one to touch a pre-existing problem only to have it become entirely our problem (i.e. our liability).
Looking for a professional organization to join and gain valuable shared experience, we found the Mid-South Carpet Cleaners Association who in turn introduced us to the IICRC (Institute of Inspection, Cleaning and Restoration Certification). Bruce has earned 16 certifications so far and even helped create a brand new one called House Cleaning Technician (HCT), and earned the Master Textile Cleaner status along the way. Sarah has also earned 5 of these certifications, took an active role in supporting the design and culmination of the HCT manual and course and has earned the Journeyman Textile Cleaner status.
We are gradually building a career ladder for our employees and are adding extensive training to help move them toward full HCT certification. We are also developing a Chemical-Free Cleaning technology to sanitize and fully clean a well-maintained house using water ONLY. This step incorporates some expensive, high-tech equipment such as a top-rated TANCS dry-steam generator and de-ionized water with the use of hospital grade, bio-stat microfiber cloths or mops. These new methods are rolling out this year with our first team gradually converting their clients' homes to the new system. This is increasing their sense of pride, professionalism and sense of accomplishment. We look forward to new technology, greener solutions and providing cleaner homes with better indoor-air quality and safer environments. We also look forward to being a positive influence on our entire industry and fellow "maids" around the world.
Meet The Owners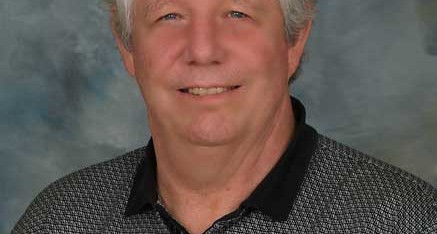 Bruce Vance – Town & Country Cleaning
A 22-year veteran of the cleaning industry, Bruce and his wife Sarah run a million dollar house cleaning company in Chapel Hill, North Carolina. His passion for excellence in cleaning and for protecting his customers and their possessions has led him to research the scientific and technical aspects of the cleaning profession. Today he is widely recognized by the industry as an expert in all aspects of residential cleaning.
Bruce is a Master Textile Cleaner and holds 16 industry certifications. Bruce is a graduate of Duke University with a degree in Mathematics. He and his wife Sarah live in Pittsboro, NC with a bossy cat and two dogs.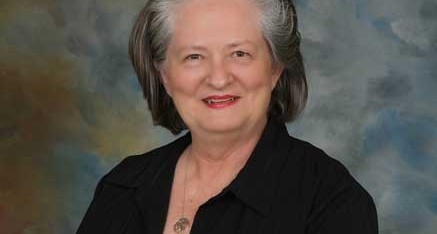 Sarah Vance – Town & Country Cleaning
Sarah Vance holds an Oberlin College degree in anthropology.  Her major was fascinating but held little career potential without a PhD.  After about 20 years in the academic environment (libraries, continuing education and computing centers) she and Bruce founded Town & Country Cleaning Services.  As she later told her Dad, "my degree may have little to do with the cleaning business, but my education has everything to do with my ability to help keep our business successful".  And so it has been since its founding in 1991.  Bruce and Sarah frequently and happily share their limited spare time with two far-flung daughters, their son-in-laws and three wonderful grandchildren.