Transform Your House to a Healthy Home
"T & C has cleaned my home for almost 20 yrs. they are professional and conscientious . I have referred many friends to them. They respond, reschedule as necessary. They cover for holidays. They respond appropriately as necessary. All and all,they are the best service I've ever used. Steadfast service. Great employees!!"–Judy L., Chapel Hill NC

"These folks do a great job at a great price. They are thorough, trustworthy and efficient. I highly recommend!"–Martha M., Hillsborough NC

"Town and Country cleaners are reliable, responsible and do quality work. We've employed them for more than 8 years and know that they will care for our home as we would."–Mary H., Pittsboro NC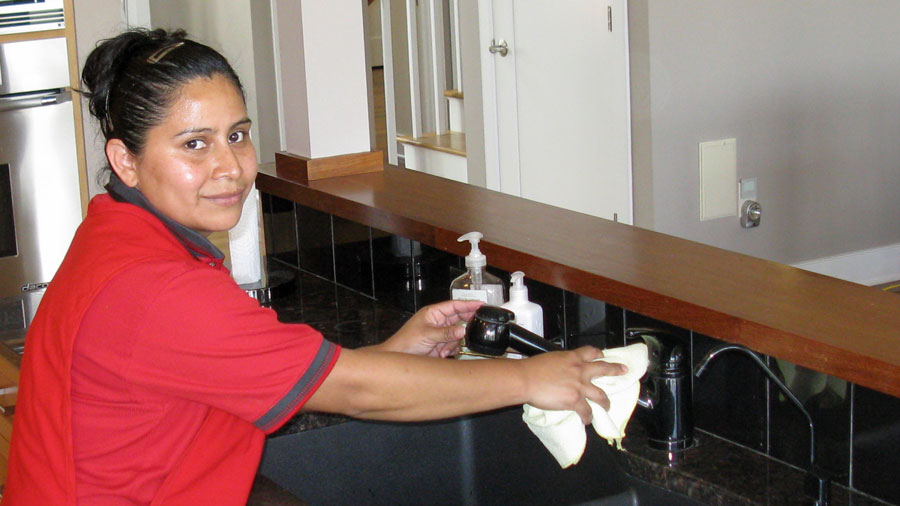 Serving Chapel Hill, Carrboro, Pittsboro, Hillsborough, and Durham

Town & Country Cleaning Services is a proud and active member of ARCSI (Association of Residential Cleaning Services, International) – the premier organization supporting the residential cleaning industry!
At Town & Country:  Excellence is our #1 Goal
Some cleaning companies DO NOT… and we don't have to… BUT WE DO!
Use Hospital-grade microfiber cloths (proven to be as effective at REMOVING bacteria as disinfectants are at KILLING bacteria, but leaving NO toxic residues);
Use High-filtration vacuums that 'scrub' [n.b. or filter?] the air at near-H.E.P.A. levels;
Use continuing education to keep owners, managers and staff up to date on processes, surfaces, equipment, industry research
Take positive steps to protect your family's health and indoor air quality;
Perform background checks, DMV checks and National Database of Sexual Offenders checks
GUARANTEE YOUR SATISFACTION with our work
And beyond that, we also:
As a NC business employing over 25 employees, ALL new employees are subject to e-Verify and must prove eligibility to work in the U.S.
OUR GUARANTEE: If you are not satisfied with our work or have concerns, we ask that you give us the opportunity to make it right. Please call us within one full day of the clean and we WILL RETURN within 2 business days to redress the missed area.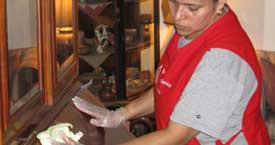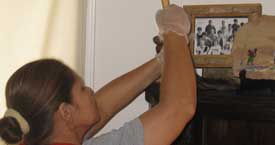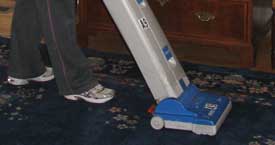 What IS included in every house cleaning visit
Kitchens
Extension dusting from high (ca. 10') to low
Exterior surfaces and outsides of appliances hand-wiped from about a five-foot height
Counter tops and backsplashes cleaned
Cabinet knobs and handle areas wiped
Base cabinet doors thoroughly wiped down as needed
Stove-tops degreased; smooth tops and chrome areas cleaned
Stainless steel cleaned appropriately and streaks removed
Inside of the microwave oven wiped out.
Chrome wiped to a gleam
Entire accessible floor vacuumed, then damp-mopped.
Bathrooms
Extension dusting from high (ca. 10' to low)
Entire tub/shower enclosures
shower doors and their tracks
Toilets cleaned inside and out
Sinks cleaned and chrome shined
Counters and backsplashes
Mirrors cleaned to a streak-free gleam
Bathroom floors damp-mopped
Baseboards damp-mopped, with accessible corners.
Dusting & Vacuuming
Extension dusting, removing cobwebs and dust up to 12'
Lamps and furniture dusted to the floor
Glass surfaces (table tops, mirrors e.g. spray-and-wiped
Upholstered furniture in high use areas may be vacuumed on rotation
Woodwork (chair rails, window sills, door- & window-ledges) dusted
Small items (except on high or closed shelves) picked up and dusted under – up to 6 per shelf, eye level or below
Carpeted floors vacuumed with high filtration vacuum
Hard surface floors similarly vacuumed and (usually) damp mopped.
Up to one pair of slider doors may be washed inside (outside if time and weather permits)
Wastebaskets emptied and re-placed where found, without liners except in the kitchen
No staff contact with human or animal waste is permitted, so litter boxes and diaper pails are not included
For bed linen change, leave your selected linen out on the bed (one is included each visit) and we will strip the bed, remake it and place the soiled linens in your designated location.

 Town & Country Cleaning Services partners with Cleaning for a Reason® to offer free professional house cleanings to help women undergoing treatment for cancer!